Year One and Two Highlights
Back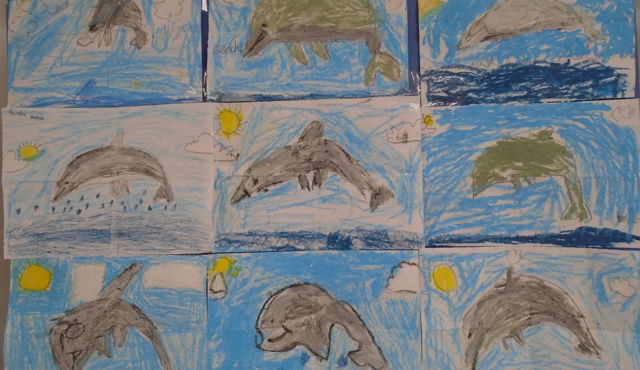 Nov 3, 2021
What a fantastic first week back in Year One we have had. We have started our week by creative a rainbow using skittles in preparation for our new story 'The Rainbow Bear'. Also this week, we have been busy exploring Diwali and Bandi Chhor Divas. In Free flow, some children created their own mehndi designs and in Religious Education everyone made their own Rangoli decorations.
This term Year 2 are going to be learning the story map for the book Dolphin Boy by Michael Morpurgo. For the hook, the children followed instructions to draw dolphins and then used oil pastels to colour them. They then read the book and predicted
what they thought would happen at the end.