Year Five and Six Highlights
Back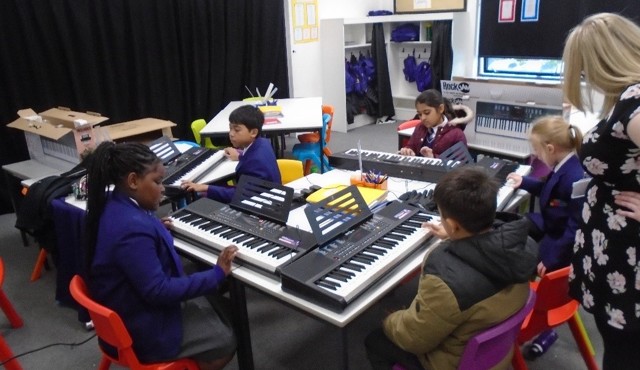 Nov 26, 2021
This week in Year 5 we have completed our work on multiplying and dividing by 10, 100 and 1,000, ready to move forward onto working out area and perimeter. We have completed our hot write in English and Miss Gulzar, Mr Giddings and Mr Hill have been amazed by the quality of the writing that has been produced. We have continued learning how to play volleyball in PE and have learnt the three most commonly used shots. Some
of our students had the opportunity to take part in a studio music session and managed to produce a short piece of music together.
Last Friday, the children in Year 6 demonstrated incredible compassion, as we supported Children in Need. As part of the day we examined the difficulty many families have in stretching a monthly budget. The children started the appreciate the various bills many homes have each month and the fact that some cannot be predicted or planned for. This week, we have continued our reading of 'Pig Heart Boy', discussing the issues relating to the controversial procedure, described in the story. The children began to construct a persuasive letter to convince the person in question to recognise their point of view on the matter. In geography, using our knowledge of OS symbols, we have been busy designing our own village.