Autumn Term Highlights - Year 1
Back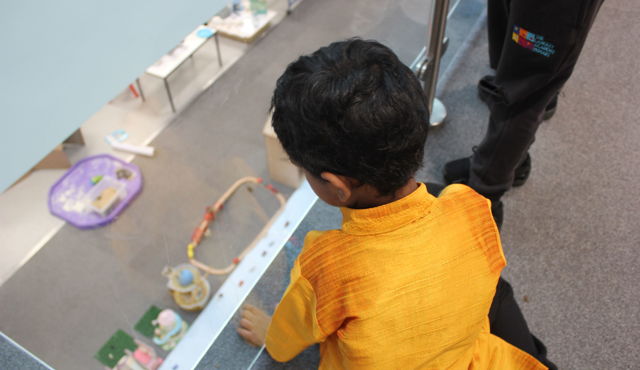 Dec 15, 2021
Year 1 have had a fun filled and busy Autumn term! We have worked hard and have been super busy with learning, as well as rehearsing for our Christmas production! Our focus this term has been animals, specifically Arctic animals, linked to 'The Rainbow Bear' by Michael Morpurgo.
In Talk for Writing, we have explored two books by Michael Morpurgo; The Rainbow Bear and Little Albatross. We have been focussing on writing letters and how to start and end a letter. We used these skills to write letters to our teachers, to invite them to taste the rainbow cake we made! We also learned about the difference between fiction and non-fiction books, looked at some non-fiction books about Arctic animals and learned lots of different facts about them!
In Maths, we have been learning about the 'greater than' and 'less than' symbol, as well as place value, and 2D and 3D shapes. We have been using part whole models to help us develop our understanding of place value within 20. We made our own Lego cities and practised representing our numbers within 20.
In Science, we have been exploring the different classifications of animals. We have been drawing the different animals (fish, reptiles, mammals and amphibians) and comparing their different characteristics to see what is the same and what is different. We have been bird watching, listening and looking out for the different types of birds and tallying down how many we saw.
We also had a special visit from Professor Danielle Schreve from Royal Holloway University to show us some real animal skulls and bones which amazing! She explained that different animals have different teeth depending on what they eat. She set us a challenge to look at all of the different skulls and teeth and try to match them to the correct habitat. This was quite challenging but with a bit of team work, we managed it!
In Geography; we have been pretending to be birds, trying to imagine what different places look like from above. We looked at an aerial view of Langley and Slough on iPads and made our own 3D aerial view of TLAP out of Lego. We also looked at the different symbols used on maps and the meanings of them. We then created our own aerial maps of our classrooms and a key to match.
In ICT, we have been learning how to copying and paste images from the internet and save images onto a document. We also have been exploring sound effects and Audiobooks, thinking about how sound effects can make listening to a story more exciting. We designed our own sound effects and added them to The Rainbow Bear story using the iPads. It was fun seeing what a difference sound effects can make to a story!