Autumn Term Highlights - Year 3
Back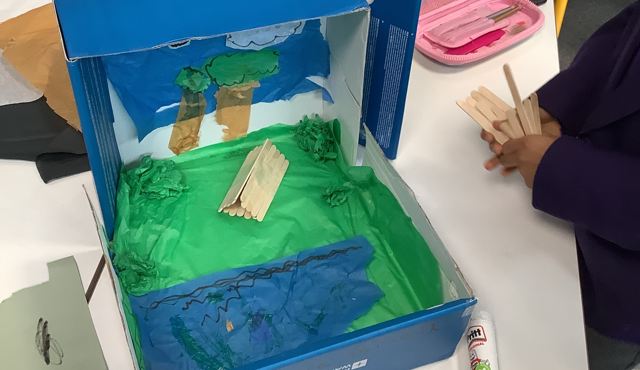 Dec 21, 2021
It's been a wonderful, jam-packed term! The children have been very busy and have worked extremely hard. They should be very proud of themselves. The main focus for Autumn 2 was all about refugees, with a special focus on the book The Boy at the Back of the Class by Onjali Q. Rauf.
In English, the children focused on persuasive letter writing where they needed to write a letter to the Queen to persuade her to help the refugee children. The children came up with very impressive points as to why the Queen should help! For the last few weeks of term, the children then looked at writing Refugee Poetry. They first explored poetry written by people who lived in the Calais Jungle. Then they used their senses, rhyming couplets, alliteration and similes to bring their own poetry to life.
In Maths, the children have been focusing on multiplication and division. Specifically, the 3, 4- and 8-times tables. They have been understanding how we can represent multiplications pictorially using arrays and relating them to fact families, for example double 2 is multiplying by 4. They have all made great progress with their understanding of multiplication and division.
In Science, the children looked at humans and animals. The children explored what both animals and humans need in order to survive, they then created a habitat that encompassed all of the requirements. The children focused on comparing diets and identified what was needed for a healthy and balanced diet. The children reviewed food labels and compared nutritional values found in foods. They also looked at animal keepers and their role as scientists. The children particularly enjoyed watching a live stream of various animals in the zoo.
In DT, the children explored Syrian food. They planned, prepared and made their own salad that was inspired by pomegranates found in our story The Boy at the Back of the Class.
In Geography, the children have been looking at human and physical Geography. The explored different types of settlements and they compared Slough to the Calais Jungle. The children also explained why they thought that refugees would choose to settle in the Calais Jungle.