Year Five and Six Highlights
Back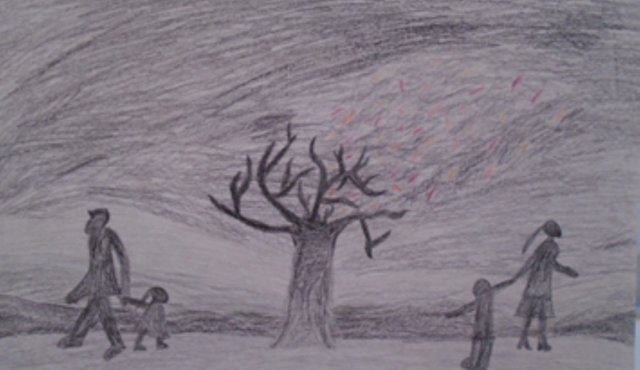 Apr 8, 2022
Year Five
Throughout the term Year 5 have enjoyed a multitude of science investigations all based around states of matter. This has allowed children to improve their enquiry skills and their understanding of fair testing. As it has been so experimenting based, Year 5 have been able to take on a hands-on approach to their learning discovering new things about the natural world, trying not to get the school too messy in process! In recent weeks, a group of children were able to watch The Langley Academy's production of Mary Poppins. After watching this, children were able to use the lessons learnt to coach Year 3's in drama skills. We have also been exploring Shakespeare's plays this half term, as Year 5 have been immersed in his wider works through taking part in drama activities. In computing children have been learning how to design a blueprint for a two-floor gallery. Making sure to mark out features including doors, exhibitions, stairs and expected crowd levels. In PE, the children have been practicing gymnastics, which has been beneficial for their coordination and fitness. Finally, some students have ended the term celebrating Vaisakhi by wearing traditional clothing to celebrate the birth of the Khalsa.
This week has been a fantastic final week of the Spring term for Year 5. We have been working hard to complete our final pieces of work ready for the exhibition that took place on Thursday, which we all thoroughly enjoyed. In DT we constructed our model stages based on Shakespeare's A Midsummer Night's Dream. In writing we have finished writing our adapted playscripts based on A Midsummer Night's Dream and in Maths we have continued to investigate decimals.
Year Six
A very busy term is coming to an end. This week we have brought our latest freeflow projects to a conclusion, celebrating our work with an exhibition. We have also concluded our work on the partition of India, by sequencing all the discussed events into a chronological timeline, of facts and images. Our maths and reading sessions have analysed the recent mock SAT tests and considered in which we might target our revision. Swimming lessons continue to be both enjoyable and productive, with all of us becoming water confident and developing our strokes. As we head into the holiday, it is important that Year 6 find a balance between rest and relaxation, activity and fresh air, and their ongoing studies, as they look ahead to the Year 6 SATs tests (week of 9th May). On behalf of the whole Year 6 team, have a wonderful break.