PTA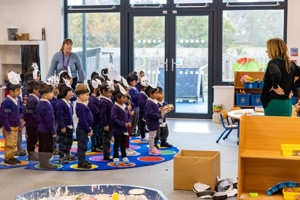 Our Parent Teacher Association – TLAP CIA (Community In Action) was formed in February 2016 and since then, the group have been busy fundraising and forming relationships with Parents, Teachers and the Community alike.
---
Our aim is not just fundraising, it is also about enhancing our school's reputation within the community. It's a great way of getting to know other parents and we hope that our activities can help enrich our children's school experience.
In the last couple of years, we have held many events such as quiz nights, discos, cinema nights, Mother' Day gifts, raffles, cake sales and Easter and Summer fetes. Each one was a resounding success, enjoyed by all who attended.
We once again have many events planned for this academic year and we are always in need of more volunteer helpers.
If you would like to know how you can help further, please contact the team on tlap_cia@hotmail.com.
If you would like to get involved we can also add you to our CIA Fundraising WhatsApp group.
Please also take a look at our Facebook page: