Pupil Leadership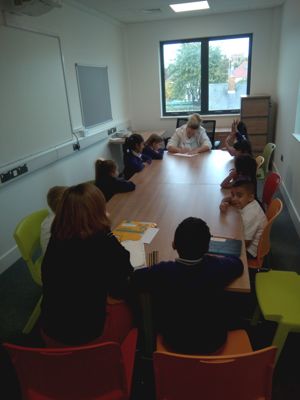 Our School Councillors were elected by their classmates at the start of the academic year during our whole school election. This was held after the children campaigned for the position in the build up to the election. Every child in our school cast their vote and posted it in the school ballot box.
---
There is one representative from each class from Reception to Year 5. Each of our School Councillors wears a 'School Council' badge. The councillors meet every two weeks to discuss matters concerning our school.
Previously, our School Councillors have visited the Houses of Parliament and raised funds by organising a cake sale for a local charity.