Class Pages
As the school grows year groups will be referred to by a given attribute. Throughout the year children will learn more about the person that their class is named after.
Nursery
Nursery are our youngest pupils, therefore they are referred to as 'Pioneers'.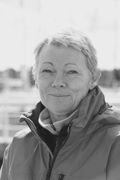 Morning Nursery is named Edwards: After Tracy Edwards MBE, who in 1989, skippered the first all-female crew in the Whitbread Round the World Yacht Race. Finishing second, they hold the record for the best result since 1977, the best ever result for an all-female crew and she was the first woman to be awarded Yachtsman of the Year.
---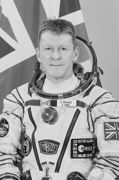 Afternoon Nursery is named Peake: After Tim Peake, the first British astronaut to go on board the International Space Station, bearing a British flag patch. He is the first British person to fly into space without a private contract or foreign citizenship and the first Brit to participate in a spacewalk outside the International Space Station (ISS). He was the first man to run the London Marathon from ISS treadmill.
Reception
We want our Reception children to be confident in their explorations. Therefore, their classes are named after explorers.
---
Hendrickson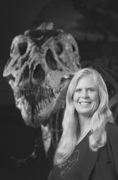 Sue Hendrickson is a self-taught fossil hunter, marine archaeologist, adventurer and explorer. In 1990, she found the largest and most complete T-Rex to date. She has also found important fossils, artefacts and shipwrecks around the world.
---
Earhart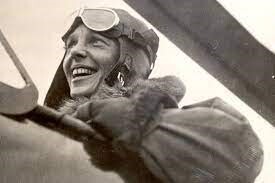 Amelia Earhart was the first lady to fly solo across the Atlantic Ocean. During World War 1, Amelia became interested in caring for wounded soldiers. In 1920, she went on her first aeroplane ride. That encouraged her to take flying lessons. Soon afterwards she bought her first plane and gained her pilot's license. Whilst working as a social worker, she continued her interest in aviation. In 1928, she was selected to fly across the Atlantic as a passenger. In 1928, she flew across the Atlantic alone. She completed many flights in the years that followed.
---
Tabei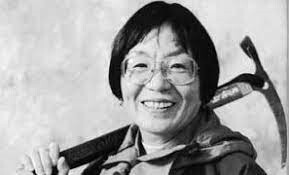 Junk Tabei was a Japanese mountaineer, author and teacher. She was the first woman to reach the summit of Mount Everest. As part of a Japanese Woman's climbing group, they applied for licences to climb Everest. It took years before it was approved! The trip had many challenges but on 16 May 1975 Tabei succeeded. She also climbed the highest peak of mountains in each continent. In total, Tabei climbed around 70 mountains. She has an asteroid named after her.
Year 1
In Year 1, we want the children to explore their understanding further through innovation. Therefore, our Year 1 classes are named after inventors.
---
Hopper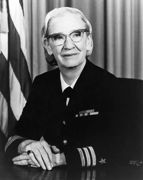 Grace Hopper was an American computer scientist who led the development of COBOL – a high-level computing programming language. In 1928, she graduated in mathematics and physics. She developed a working computer, then went on to develop COBOL: In the 1950s a language that resembles English language rather than code. COBOL is still in use today.
---
Downing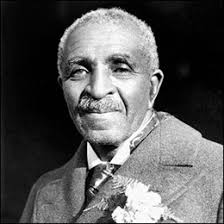 Philip Downing was a black, American inventor. He invented many things but is especially famous for what Americans call the 'mailbox' (and we refer to as a post-box). His invention meant that people did not have to walk to the post office with letters to be sent. He invented the mailbox in 1891. He also worked as a postal clerk so was able to use this knowledge to identify needs and create something to make life easier.
---
Bhise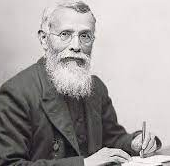 Shankar Bhise was an Indian inventor. As a young child, he was interested in reading scientific magazines and this inspired him to learn more about mechanical engineering. In 1890 he won a competition to design an machine for weighing groceries, this helped him travel to London so that he could get investment to make his inventions. He invented an electronic signboard, an automatic flushing toilet, a telephone and several items for the kitchen.
Year 2
Much of the Year 2 curriculum focusses on the seven seas. Therefore, the classes are named after a variety of travellers. We want the children to feel compelled to find out more about the world around them.
---
Biswas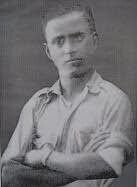 Ramnath Biswas was born in India in 1894. He is famous for travelling around the globe by bicycle. One of his first jobs was working as a mechanic, during this role he learned how to drive and ride a bicycle. During World War 1, he worked with the British Navy. He travelled the world between 1931 and 1940. He self-published a book about his travels.
---
Nabongo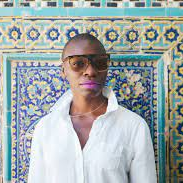 In 2019, Jessica Nabongo became the first black woman to document travelling every country in the world. She has many talents and is a writer, photographer, travel expert and business woman. When Nabongo was 6 years old she travelled to London. That became her inspiration, she daydreamed of visiting foreign lands. Jessica has made this dream a reality and shares her travel experiences in her book and blogs.
---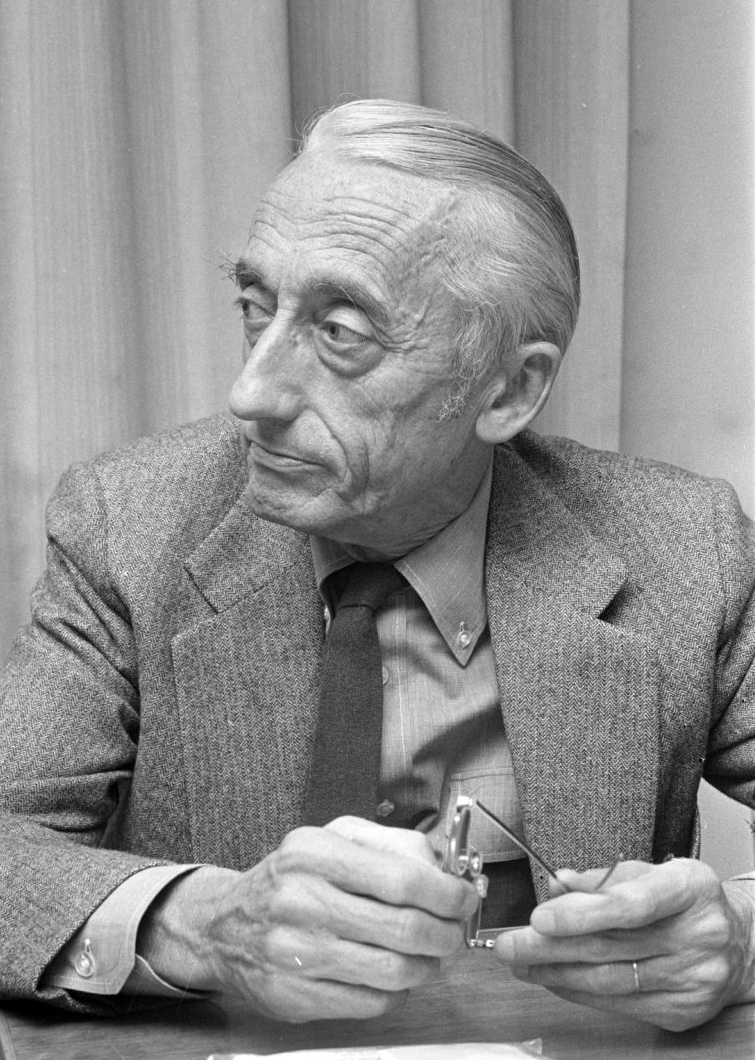 Costeau
Jacques Cousteau was a French naval officer, oceanographer, filmmaker and author. In the 1940s he had the dream of sharing inaccessible places to the world. He made his first underwater film. He enjoyed deep sea diving and was very frustrated that he could not spend enough time underwater. He improved the equipment he had and developed a system to support scuba diving. This helped further his work, which included travelling the seas to create underwater documentaries. Over the years, he was involved in more than 120 documentaries, wrote 50 books and set up an environmental foundation.
Year 3
The transition to Key Stage 2 begins in Year 3, and at Langley Academy Primary, we make sure that exploration, discovery, and curiosity-based learning methods continue to motivate our children to succeed in this constantly changing environment. This year, children will gain new skills and expand their knowledge in a diverse curriculum that includes lessons on the Victorians, dinosaurs, prehistoric Britain, France, Syrian refugees, and well-known campaigners, through engaging activities and trips to museums. The Year 3 work sample and other details on the class namesakes are provided below.
---
Gandhi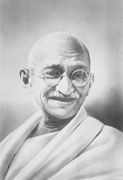 Mahatma Gandhi led non-violent protests to improve the lives of poor people in India. He encouraged people to protest peacefully to change things they didn't believe was fair. His approach is summarised in this quote: "You must be the change you wish to see in the world."

---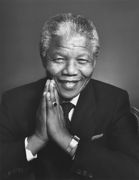 Mandela
Nelson Mandela is now seen as an advocate for Human Rights, freedom and peace. He campaigned for equal rights and an end to apartheid. He is famous for being held in captivity for 27 years and then becoming South Africa's first Black President. He considered education to be very important and this is summarised by: "Education is the most powerful weapon which you can use to change the world."
---
Billinghurst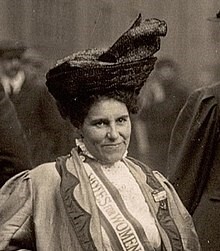 Rosa May Billinghurst was a British suffragette and Women's right activist. As a child, she survived polio, but it left her unable to walk. She was an active member of the Women's Liberal Federation and took part in many marches to fight for Women's rights. At the time, the police would exploit her disability by capsizing her chair, or by letting the tyres down of her wheelchair. Once the government gave woman the right to vote, in 1918, she stopped her campaigning.
Year 4
The children continue to benefit from a stimulating curriculum created by Langley Academy Primary this year, with museum learning remaining at the core of all learning that takes place. The children use their own devices to promote our school's ethos by encouraging independent learning, enabling them to use digital technology to explore, discover, and be curious. Through trips to museums as well as digital resources, they will learn about the Romans, Ancient Egyptians, Japan, inspirational figures like Marcus Rashford, and the Vikings in fun and fascinating ways. Here are some samples of the work children can expect this year, along with some details about our class names.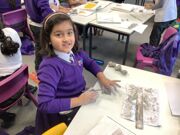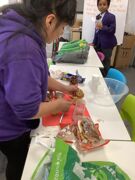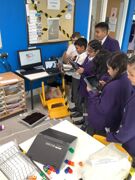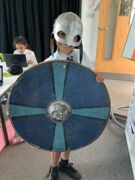 ---
Carver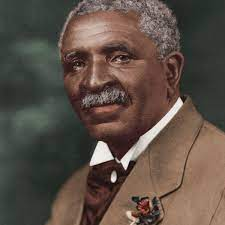 George Washington Carver was named after the first American President. He was born into slavery and was separated from his family at a young age. As he grew older, he became fascinated with plants and soils. He invented many uses for peanuts and sweet potatoes, ranging from soaps to paints. His inventions helped with the the production of crops and helped the poorer farmers improve the soil. He was the most prominent black scientist of the 20th Century.
---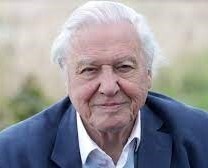 Attenborough
Sir David Attenborough was born in 1926, the same year as the Queen! He was educated at the University of Leicester. Sir David is one of the leading environmentalists fighting for Climate change. He has been instrumental in raising the awareness of endangered species. He has over 10 plants and animals named after him.
---
Maathai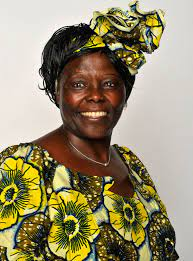 Wangari Maathai was a Kenyan social, environmental and political activist. She was the first African woman to win the Nobel Peace Prize. She founded the Green belt Movement, in 1977, which focused on the planting of trees. She stood up against the former oppressive regime in Kenya, fighting for democracy.
Year 5
The Covid pandemic raised the profile of science. We have named the Year 5 classes after a range of scientists. We explore the perceptions of scientists through our unit on 'Hidden Figures'.
---
Jemison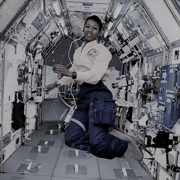 Mae Carol Jemison is an American engineer, physician and NASA astronaut. She graduated from Stanford university with degrees in chemical engineering and African and African-American studies, before getting a medical degree from Cornell. She has worked for the Peace Corps in Africa as a Doctor. After which she became the first black woman to travel into space aboard the Space Shuttle Endeavour. She has been included in both the National Woman's Hall of Fame and the International Space Hall of fame.
---
Hawking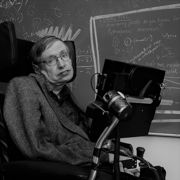 Stephen William Hawking was the English theoretical physicist and writer. He was also the director of research and Professor of Mathematics at the University of Cambridge. He went to both Oxford and Cambridge University, where he got degrees and then a PhD in applied mathematics and theoretical physics. At the age of 22 he was diagnosed with form of motor neurone disease, which gradually paralysed him over the years, even to the extent of losing his speech. With the help of a speech-generating device, he continued his work and made serval large strides in the realm of physics. He also wrote a book 'A Brief History of Time' which was a best seller for a record breaking 237 weeks.
---
Lovelace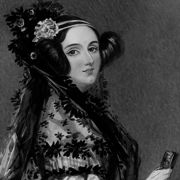 Augusta Ada King, Countess of Lovelace was an English Mathematician and writer. She was the daughter to Lord Byron but became famous on her own merit. She is commonly referred to as one of the first computer programmers. She was the first to see the potential in using machines beyond pure calculation, and she wrote the algorithm to do this.
Year 6
By Year 6, we want our children to feel confident with who they are. We want them to have an understanding of their aims. Therefore, to prepare the children for their next stage of learning, classes are named after trailblazers. A range of people who have overcome adversity to fulfil their dreams. We know a bright future awaits out pupils.
---
Bowie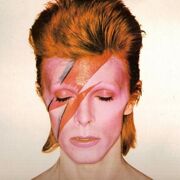 David Bowie was one of the most influential writers and performers of popular music. He was also an art lover, actor and intellectual. He demonstrated a number of skills and talents. He did not follow traditional stereotypes of male performers. He was brave enough to represent himself in many ways. Bowie was able to show his musical range and creativity by releasing a wide range of songs over his 60 year career. He was innovative and visionary. His concepts managed to touch the hearts of many.
---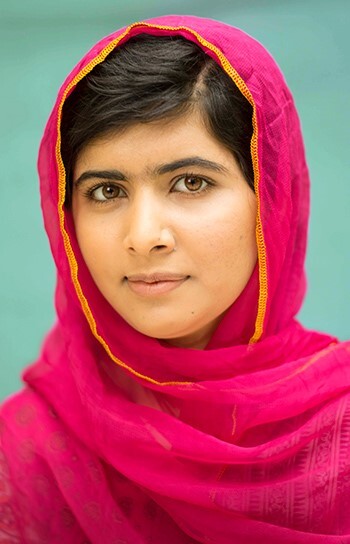 Yousafzai
Malala Yousafzai is a human rights activist and advocate for female education. From the age of 11, she spoke out publicly against the ruling that prevented girls from being educated. After being injured in Pakistan, she came to England for treatment and has remained here ever since. She has received many awards. In 2014, she became the youngest person ever to receive the Nobel Peace Prize. She has founded a charity dedicated to giving all girls access to free, safe, quality education. She addressed the United Nations on her 16th birthday. She is also an author. Malala stands for integrity, courage, justice and inclusion. She is an inspiration. Her quote: "One child, one teacher, one book, one pen can change the world…" resonates with us at TLAP.
---
Harris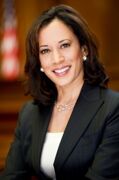 Kamala Harris became Vice President of the USA in 2021. She is the first woman and the first black woman to hold the post. Her parents are Jamaican and Indian. As an attorney, she has helped improve social justice. She is known for following her own views and not bowing down to pressure from those around her. She supports the empowerment of women. Harris reported her mother telling her, "Don't just sit around and complain about things. Do something". We want to encourage our pupils to be brave enough to challenge inequality and work to ensure they make a positive contribution to society, following their 'moral compass'.