Class Pages
As the school grows year groups will be referred to by a given attribute. Throughout the year children will learn more about the person that their class is named after.
---
Nursery are our youngest pupils, therefore they are referred to as 'Pioneers'. In Reception, we want children to feel confident to be able to explore the world around them. Therefore, our Reception classes are named after Explorers.
In Year 1, we want the children to explore their understanding further through innovation. Therefore, our Year 1 classes are named after Inventors. We want the children to appreciate that there are many forms of success and all subjects can unleash hidden potential. With this in mind, our Year 2 classes are named after 3 talented craftsmen.
To develop the children's understanding of equality and fairness we have named our Year 3 classes after three campaigners who were committed to challenging the ruling party for change. The classes are named after musicians. We want the children to appreciate that all subjects in school are important. We recognise the importance of creative arts and our Year 4 classes are named after Musicians.
Nursery
Nursery are our youngest pupils, therefore they are referred to as 'Pioneers'.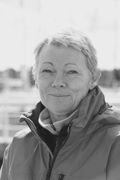 Morning Nursery is named Edwards: After Tracy Edwards MBE, who in 1989, skippered the first all-female crew in the Whitbread Round the World Yacht Race. Finishing second, they hold the record for the best result since 1977, the best ever result for an all-female crew and she was the first woman to be awarded Yachtsman of the Year.
---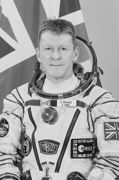 Afternoon Nursery is named Peake: After Tim Peake, the first British astronaut to go on board the International Space Station, bearing a British flag patch. He is the first British person to fly into space without a private contract or foreign citizenship and the first Brit to participate in a spacewalk outside the International Space Station (ISS). He was the first man to run the London Marathon from ISS treadmill.
Reception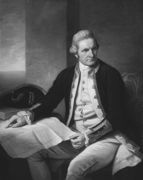 Cook: Is named after James Cook, who was a navigator, naval captain and explorer. He discovered and charted New Zealand and the Great Barrier Reef. He helped provide information for the first accurate map of the Pacific.
---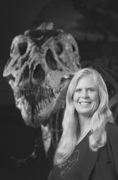 Hendrickson: Is named after Sue Hendrickson, who is a self-taught fossil hunter, marine archaeologist, adventurer and explorer. In 1990, she found the largest and most complete T-Rex to date. She has also found important fossils, artefacts and shipwrecks around the world.
---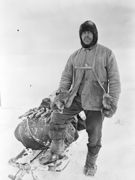 Scott: Is named after Robert Scott, better known as "Scott of the Antarctic". He was a British Naval Officer and Explorer, who was determined to be the first person to reach the South Pole. Despite a difficult journey, he made it to the South Pole, only to find a Norwegian crew had beaten him there.
Year 1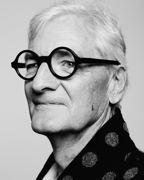 Dyson: Is named after James Dyson, the British inventor, designer and founder of the Dyson company. He is best known for the inventor of the cyclone bag-less vacuum cleaner. It took 5 years to design the vacuum cleaner and he had to set up his own company due to the UK market being unwilling to purchase his invention.
---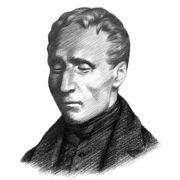 Braille: Is named after Louis Braille, the creator. Braille lost his eyesight due to a childhood accident. At the age of 15, he developed a code for the French alphabet. Braille characters are small rectangular blocks, which have raised dots. The arrangement of dots distinguish one character from another. Braille is read with the fingers rather than eyes. It can be used to read and write almost anything.
---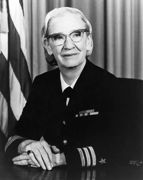 Hopper: Is named after Grace Hopper, an American computer scientist who led the development of COBOL – a high-level computing programming language. In 1928, she graduated in mathematics and physics. She developed a working computer, then went on to develop COBOL: In the 1950s a language that resembles English language rather than code. COBOL is still in use today.
Year 2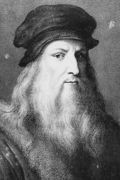 Da Vinci: Is named after the famous Italian artist, Leonardo Da Vinci. He was famous for painting portraits – including the 'Mona Lisa'. As well as his art, he is famous for many other sketches, including anatomy, flight, gravity and many other themes. This earned him the title of being a scientific engineer. His sketches show the understanding of the world through art.
---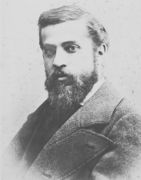 Gaudi: Is named after Antoni Gaudi, a Spanish architect. His works are greatly influenced by nature. Much of his work can be seen in Catalonia, Spain. Gaudi was very innovative, incorporating vibrant colour and geometry, his style literally changed the style of architecture and building techniques. His buildings still seem very unique.
---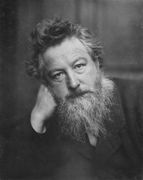 Morris: Is named after William Morris, an English designer. He became particularly interested in interior design and furnishings as he wanted to decorate his own home. Following on from his personal success, he opened a business specialising in creating domestic furnishings, including embroidery, furniture, tiles and wallpaper. Morris also wrote and published poetry, moreover he founded a publishing house.
Year 3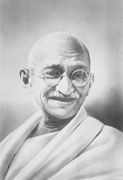 Gandhi: Is named after the Indian activist Mahatma Gandhi. Gandhi led non-violent protests to improve the lives of poor people in India. He encouraged people to protest peacefully to change things they didn't believe was fair. His approach is summarised in this quote: "You must be the change you wish to see in the world."
---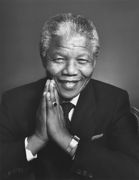 Mandela: Is named after Nelson Mandela. He is now seen as an advocate for Human Rights, freedom and peace. He campaigned for equal rights and an end to apartheid. He is famous for being held in captivity for 27 years and then becoming South Africa's first Black President. He considered education to be very important and this is summarised by: "Education is the most powerful weapon which you can use to change the world."
---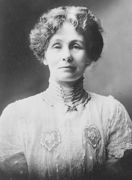 Pankhurst: Is named after Emmeline Pankhurst. She campaigned tirelessly to earn the right for women to vote. She founded a number of organisations, including Women's Social and Political Union, whose members were referred to as 'suffragettes'. As a result of her work, in 1918, women over 30 and property owners were given the right to vote. In 1928, the voting age for women was changed to match that of men. She died shortly afterwards.
Year 4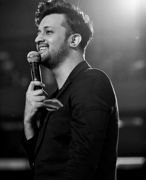 Aslam: Named after the very successful Pakistani singer and actor, Atif Aslam. He is made numerous chart-topping hits both in Pakistan and India. His songs have been used in Hollywood films, such as 'Man Push Cart'. He has been nominated for a total of 28 awards and his music has earned him 23 awards, winning the Lux Style awards- Pakistan's longest running award ceremony dedicated to entertainment – a staggering 6 times.
---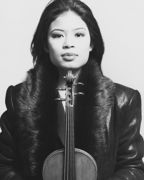 Mae: Named after Vanessa-Mae Vanakorn Nicholson, known professionally as Vanessa-Mae. She is a British violinist. Her music style is self-described as "violin techno-acoustic fusion", as several of her albums feature the techno style with the classical style. A former child prodigy, she became a successful crossover violinist with album sales reaching several million, having made her the wealthiest young entertainer in the United Kingdom in 2006. She is also a professional skier and competed in the 2014 Winter Olympics.
---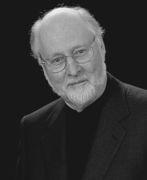 Williams: Named after the American composer, conductor, and pianist John Towner Williams. He is considered as one of the greatest American composers of all time, he has composed some of the most popular, recognisable, film theme tracks, including the Star Wars series. Williams has also composed numerous classical concerts and other works for orchestral ensembles and solo instruments. With 51 Academy Award nominations, he is the second most-nominated individual.
---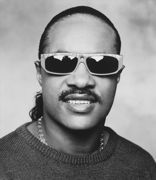 Wonder: Named after Stevie Wonder, who is an American singer, songwriter, musician and record producer. He is a successful popular musician and reportedly one of the most successful musicians of the 20th century. His music is characterised by his funky keyboard style. Stevie Wonder is blind and hasn't allowed this to limit the development of his talents.
Year 5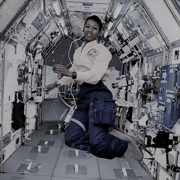 Jemison: Named after Mae Carol Jemison, who is an American engineer, physician and NASA astronaut. She graduated from Stanford university with degrees in chemical engineering and African and African-American studies, before getting a medical degree from Cornell. She has worked for the Peace Corps in Africa as a Doctor. After which she became the first black woman to travel into space aboard the Space Shuttle Endeavour. She has been included in both the National Woman's Hall of Fame and the International Space Hall of fame.
---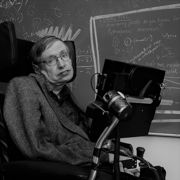 Hawking: Named after the English theoretical physicist and writer Stephen William Hawking. He was also the director of research and Professor of Mathematics at the University of Cambridge. He went to both Oxford and Cambridge University, where he got degrees and then a PhD in applied mathematics and theoretical physics. At the age of 22 he was diagnosed with form of motor neurone disease, which gradually paralysed him over the years, even to the extent of losing his speech. With the help of a speech-generating device, he continued his work and made serval large strides in the realm of physics. He also wrote a book 'A Brief History of Time' which was a best seller for a record breaking 237 weeks.
---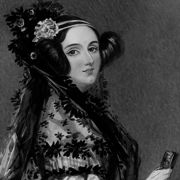 Lovelace: Named after Augusta Ada King, Countess of Lovelace, who was an English Mathematician and writer. She was the daughter to Lord Byron but became famous on her own merit. She is commonly referred to as one of the first computer programmers. She was the first to see the potential in using machines beyond pure calculation, and she wrote the algorithm to do this.