Clubs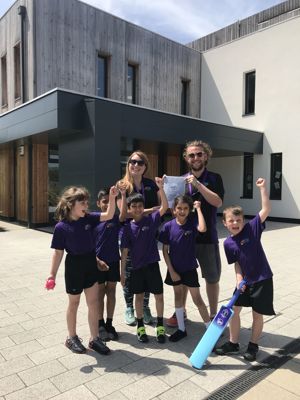 We aim to provide children with a wide range of opportunities to develop their skills, in both curriculum and non-curriculum areas. To meet this objective, we have partnered with a number of existing club providers/coaches.
---
Booking and payment details vary from club to club, therefore parents are advised to speak to Mrs Puddifoot, via the school office, (or email clubs@langleyacademyprimary.org), for further information.
Once a club space has been booked, there are no refunds.
Club session times:
Morning clubs:
These sessions will start promptly at 7:45am, please arrive via the main gate on Langley Road.
Children are to arrive wearing their PE kits (If needed). At the end of the club, staff will ensure children are changed in to their school uniform.
After-school clubs:
All clubs end at 4:15pm, please arrive at TLAP via the main pedestrian entrance on Langley Road.
Unfortunately, parking is not permitted on site to collect children at 4:15pm as we do not have sufficient spare parking bays.
Clubs Timetable
See below for the Curriculum Enrichment Clubs Timetable.
Day

Club

Max No. of children

Monday

Year 5 & 6
Gymnastics
(Coached by Gymlets)

20

Tuesday

KS2
Street Dance
(Choreographed by Motivation)

25

Tuesday

KS2
Judo
(Coached by Moberly Stars)

20

Wednesday

Year
Gymnastics
(Coached by Gymlets)

20

Wednesday

KS1
Street Dance
(Choreographed by Motivation)

20

Wednesday

KS1
Athletics
(Coached by Get Active)

16

Wednesday

KS1
Ukulele
(Taught by Slough Music Service)

15

Wednesday

KS2
Choir
(TLAP Staff)

30

Wednesday

Basketball
(Coached by Thames Valley Cavaliers)

20

Wednesday

KS2
Art
(TLAP Staff)

14

Wednesday

KS1
Lego
(TLAP Staff)

20

Thursday

Football
(Coached by Get Active)

16

Thursday

Judo
(Coached by Moberly Stars)

20

Thursday

Gymnastics
(Coached by Gymlets)

20

Thursday

Violin
(Taught by Slough Music Service)

30

Friday

Gymnastics
(Coached by Gymlets)

20