Headteacher's Welcome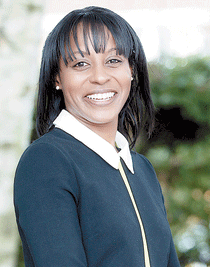 Welcome to The Langley Academy Primary (TLAP), we are part of The Arbib Education Trust. TLAP opened in September 2015 and from our first day, we have been really proud of our unique, people-centred, enriched curriculum.
---
We do all we can to put children first and make sure that we mould our teaching styles to ensure all of our children excel. At TLAP, our sense of community is essential; staff, pupils and parents speak warmly of 'our TLAP family'.
September 2021 marks a monumental moment for us, as our first cohort are now in Year 6. We are now a full primary school, with children in Nursery to Year 6. This really is the final point of bringing our dream into reality. We proudly set out to make a difference to our children's lives and it only takes a step into TLAP to know we fulfil this. We recognise that to equip children with the life skills needed to succeed in an ever-changing world, our curriculum and approach needs to be different. Pupils at TLAP are confident, resilient, ambitious learners. They boldly tackle sensitive issues and have a clear sense of fairness. We see this day to day and it was also recognised in our Outstanding Ofsted report, 'The needs of the pupils are absolutely at the heart of the school's work.' (Ofsted July 2018)
Throughout my many years of working in education, I have never worked in a school as special as TLAP. From the moment you enter our building, you will understand why. The building was designed to support 21st Century learning, putting Museum Learning and collaboration at the heart of our curriculum offer. The open-plan design naturally lends itself to fostering children's curiosity. Our pupils relish in all learning opportunities and particularly come alive when they have the chance to make connections through their learning and over time. They strive to be 'the best they can be!', doing good as they go.
Of course, pupils wouldn't be able to have such magnificent opportunities, if they were not supported by highly motivated and talented staff. If you are looking for a school that offers cutting edge approaches, a supportive team and the best place for children to thrive, TLAP is the school for you!
We look forward to welcoming you to our TLAP family where we proudly demonstrate: One Community. Many ideas. Everyone's Future.
Mrs. T Bowen
---