Autumn Term Highlights - Reception
Back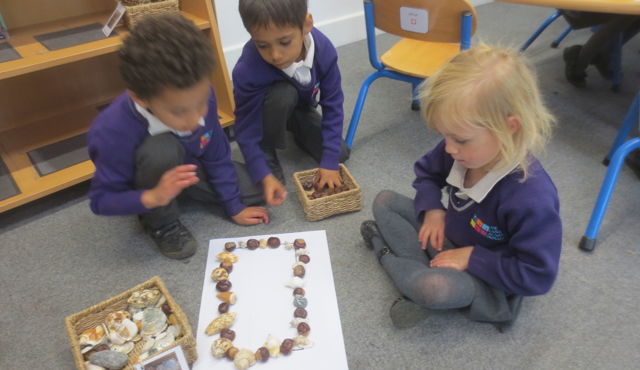 Dec 14, 2021
This term has been a really busy one for Reception! The children have settled in very well, learning so many new things they didn't know before. The children have learnt their sounds to help them read and spell words independently which has been one of their biggest achievements. We are all very proud of them! Keep up the hard work at home as well as home!
In Talk for Writing, the children have become familiar with reading story maps for Key Texts including 'The Name Jar and The Lion Inside'. They have been amazing at using signs to help them remember and read the story without a book! The children have also been able to extend their vocabulary associated with these texts and are applying their knowledge of new vocabulary to their everyday play and learning.
In Maths, the children have learnt how to use Numicon to recognise numbers more easily as they are colour coded. Some of the children are now able to use two Numicons to add and compare numbers and are able to write number sentences to reflect their understanding of addition. We also looked at one more or less than a given number and used nursery rhymes to help us illustrate numbers increasing and decreasing in amounts. Recently we have been learning about 2D and 3D shapes in our school environments. The children have also been learning about positional language using objects and toys available to them.
In Topic the children have been learning all about themselves and their identities as well as learning about others and different cultures in our community. Reception learnt all about different animals, their special features, which habitats they live in and which diets they follow – herbivorous or carnivorous.
This week Reception have been learning about daily routines we all follow in the morning and night. We also tried to give our teachers instructions to make a sandwich, we had to be very clear when saying our instructions because when we said "Spread the butter.", we didn't say where and it ended up on their hands! In Talk for Writing we read all about the Jolly Christmas Postman and looked at different ways we can write to communicate including postcards, letters and leaflets. The children enjoyed getting into the festive spirit, dancing and singing along to Christmas music at our party!