Autumn Term Highlights - Year 4
Back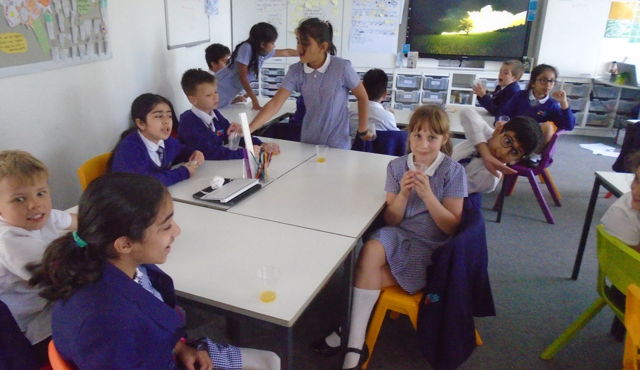 Dec 23, 2021
The holidays are finally here! First of all, the Year 4 team would like to thank all the children and their families for their tremendous work and support this term. The children started Year 4 with the theme of Robots. They designed their own Robots in Computing, using Scratch and made a part of the Robot move or change colour. They also looked at Japan and explored their culture. They had the opportunity to taste Japanese food. The children also studied the printing artist, Hokusai.
In their writing lessons, the children have explored many different genres. They have made a non-chronological report on Robots, an adventure story, a Haiku poem and a leaflet on a foodbank. We have been very impressed with the progress of the children.
They covered a range of subjects in Maths, including number skills like addition, subtraction, multiplication and division. They also explored the perimeter of shapes. In English, the children have composed poems, adventure stories and two non-fiction pieces in a non-chronological report and a leaflet.
The children have discovered how the digestive system works, by carrying out all types of different experiments. The best being the simulation of the intestines, but not forgetting the teeth investigation on eggs- where one the eggs exploded after being in vinegar for a week!
In DT, the children explored the differences and similarities between food packaging. They then designed their own, thinking about sustainable materials. They used 2D Nets to create three-dimensional packaging. Once completed, they evaluated their product.
Also, this term, the children have enjoyed many discovery days. They met a top athlete, Frederick Afrifa, and completed some activities with him. They also enjoyed the Superhero theme of Children in Need where the school raised over £1300. Thank you all for your generous donations.
Next year we are looking forward to the Ancient Egyptians! It would be great if the children could explore the topic to help support their learning in school. Also, it is important that the children continue to read and practise their timestables throughout the holiday season.