Year Three and Four Highlights
Back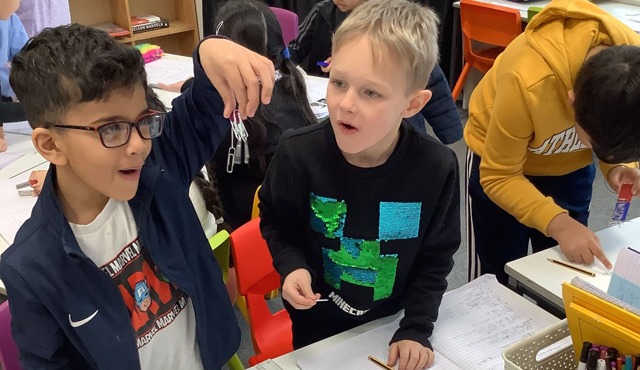 Feb 10, 2022
This has been a very busy week for the Year 3's. In Maths, we have completed multiplication and division and will be studying money next. It is important that the children continue practising their timetables at home. In English, the children have been
writing up their final non-chronological reports about their inventions. Next week, they will be moving onto diary entries. In Science, the children have been completing an investigation on the strengths of different magnets.
Year 4 have had another week of fun learning, where Mental Health has been at the centre of it all. The children have enjoyed activities such as mindful colouring, yoga and learning about a growth mindset. In English, they have finished their graphic novels, based on an Egyptian adventure story, they have started to learn about area in Maths. With only one week left, the children will be working hard to complete their free-flow
projects. On a separate note, 8 children from Year 4 competed in a Badminton tournament and came second. A major congratulations to them!