Year One and Two Highlights
Back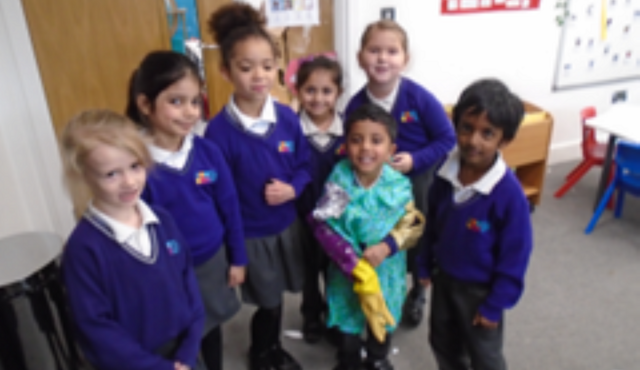 Apr 8, 2022
Year 1
What a wonderful term we have had in Year 1. We have really enjoyed writing our very own weather reports based on the story 'Cloudy with a Chance of Meatballs'. The children innovated the story and added their favourite foods. We had a lot of fun imagining what it would be like if it rained prickly pickles or snowed pink candy floss!
We have also listened to a story called 'Rain' and learnt lots of interesting facts about Venice.
In Maths, we have been exploring capacity, volume, weight and mass. The children had a lot of fun using the scales to weigh objects from around their classrooms and comparing them.
In Science, we have learnt all about the seasons and explored what types of weathers are usually weathers associated with then in the United Kingdom. We have discussed why we have many more daylight hours during the Summer months, compared to the Winter months. This linked nicely to our Geography learning, in which we learnt about hot and cold places around the world and where the equator is and what this means.
We hope you all have a wonderful break and please remember to do lots of reading and writing at home! We can't wait to see you in two week's time.
Year Two
Year 2 have been very busy this last half term. We have had a fantastic Science show where we looked at the fire triangle. The children had an amazing time where they learned about what fire needs to ignite and burn, however our main learning was all about keeping ourselves safe around possible fire hazards!
Our term has been all about the 'Take One Picture' where we have looked at The Fighting Tem-eraire, the children have loved this topic and have really engaged in J.M.W Turner's artwork. We have also looked into the history of tea trade, were we investigated the terrible side of the East India Trading Company and explored how Smugglers made expensive tea available for all by mix-ing it with sheep dung and sawdust! Finally, Year 2 enjoyed our Vaisakhi celebrations and the children celebrating the festival loved coming in their own traditional clothing. Have a great half term break, enjoy and keep safe from the Year 2 team.